EXECUTIVE DIRECTOR – ANDREW R. RODRIGUEZ
Plans, directs, manages, and supervises the operations of Nampa Housing Authority.
FINANCE MANAGER – LINDA FLORCZYK
Performs financial oversight, planning, and administrative duties for the management of the housing authority's budget and finances. Provides Capital Fund Modernization financial and file assistance to the Maintenance Dept. and the Executive Director.
ACCOUNTING SPECIALIST – KAY INGLIS
Processes accounts payable, payroll, and quarterly payroll taxes. Balances bank deposits and accounts receivable. Calculates utility allowances, flat rent rates, and provides Capital Fund Modernization financial and file assistance. Provides Human Resources for employee personnel.
RESIDENT SERVICES SUPERVISOR
Determines eligibility for public housing residents, maintains waiting lists, prepares required reports, and mediates disputes. Conducts move-ins and move-outs and coordinates with the Maintenance Department for the preparation of all units.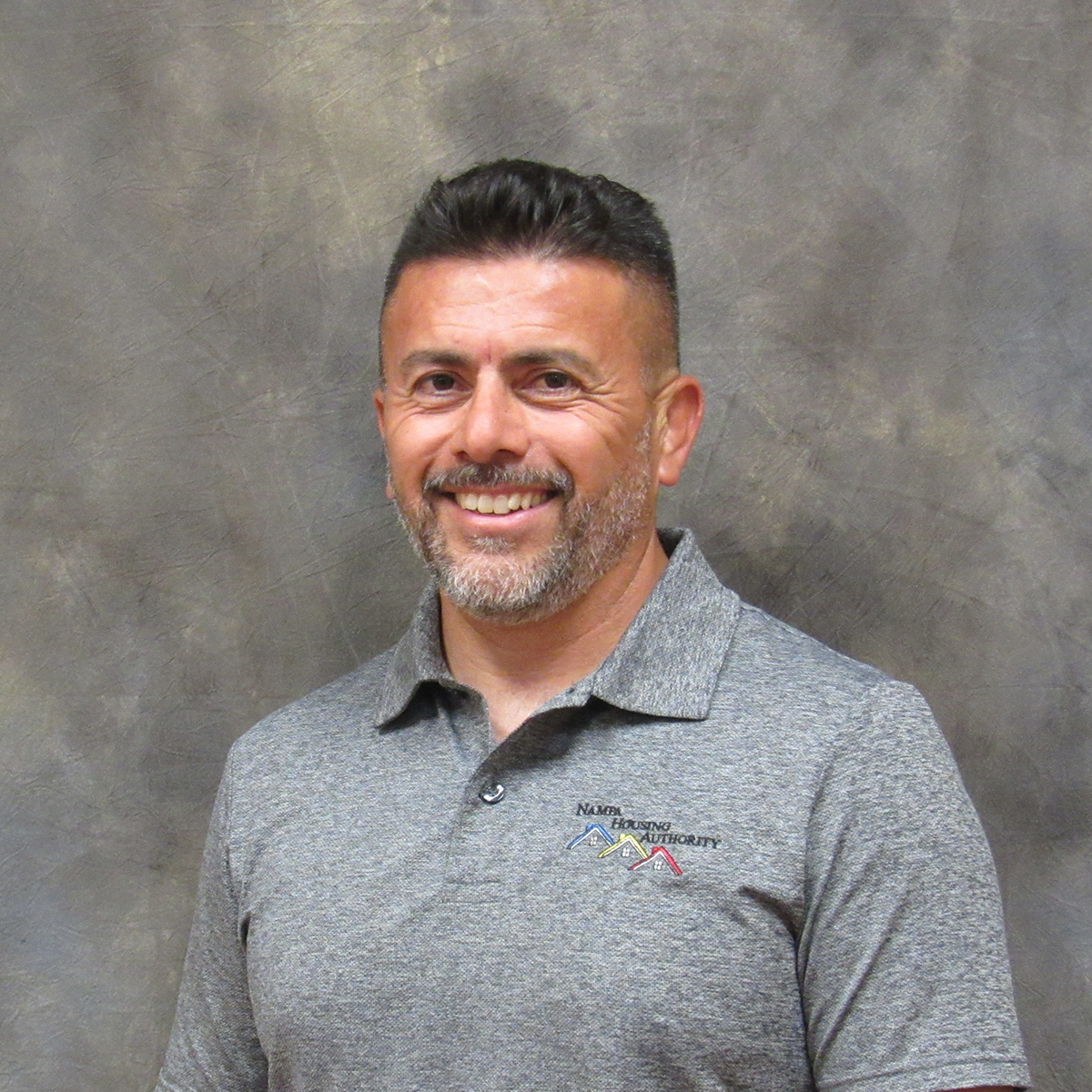 MAINTENANCE OPERATIONS SUPERVISOR – RUDY GONZALEZ
Supervises maintenance staff and manages repair and maintenance of all housing units, ensuring conformance with Uniform Physical Condition Standards (UPCS) and OSHA. Conducts Capital Fund Contractor Bid Specifications, along with coordination of all contracts.
MAINTENANCE TECHNICIANS – RAY MUNSTER
Performs basic maintenance and repair tasks on buildings, grounds, and equipment.